We believe in the Power of Innovation, the Power of Technology, Entrepreneurial Spirit and the Digital Transformation. We help you to disclose your full potential in these areas and guide you to success.
Because Success is no Coincidence.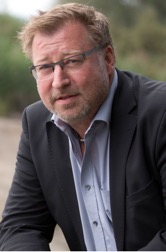 Robert Suadicani has a proven successful track record in the Automotive Industries working for companies like Mercedes-Benz, MAN and Knorr-Bremse SfS, just to name a few. He specializes in all aspects of Quality and Risk Management. Robert is a certified EOQ and VDA 6.3 auditor and a seasoned coach in Business Process Management and Lean Methodologies. He brings 32 years of professional experience to the table.
Juergen Thurner brings 29 years of expertise in various senior management positions of companies like Hewlett-Packard, Sanmina, M-Flex and Flextronics. He lectures International Operations Management at the European School of Business at Reutlingen University. Amongst his main subjects are Industry 4.0, the Internet of Things and the Digital Transformation. Other areas of expertise include Supply Chain Design, Operations Strategies and the Smart Factory.